The International CAE Conference and Exhibition has a long tradition of collaborating with Research Projects – which are showcased in the Research Agorà, a forum for enterprise and university researchers to disseminate the concepts and the results of their projects, and provide live demonstrations of their work.
This year the Research Agorà will be a virtual event, exploiting the countless advantages of this new formula that go from the wider reach of audience to the opportunity to exhibit more at less cost, just to name a couple.
The Research Agorà is a leading dissemination forum for research in a wide variety of sectors, including automotive, aerospace, materials, biomedical, consumer goods, renewable energies, smart manufacturing, and the Internet of Things (IOT).
This year's conference, which takes place over five days, will focus on digital transformation, making it an ideal platform to showcase the numerous research projects that are addressing this challenge across distinct sectors and in many different environments.
As a coordinator or a partner of a Research Project, seize this opportunity to disseminate it to a wide-ranging, expert audience of qualified potential.
The virtual event offers many different participation solutions that can be tailored according to the nature of each project and its related dissemination budget. Choose the way you want to be represented in the Agorà
Act now to secure your space to participate in this valuable window into the future of science, engineering, and technology!
THE ADVANTAGES OF THE DIGITAL FORMAT
In its new virtual configuration, this year's event promises to be bigger, more international, and more content rich than ever before, offering interesting new opportunities to Research Projects Exhibitors:
EARLY BIRD BOOKING DEADLINE
9th October 2020
Archimedes package: 300 Euro (VAT not included)
Leonardo package: 500 Euro (VAT not included)
Galileo package: 700 Euro (VAT not included)
REGULAR BOOKING DEADLINE
AFTER 9th October 2020
Archimedes package: 400 Euro (VAT not included)
Leonardo package: 700 Euro (VAT not included)
Galileo package: 900 Euro (VAT not included)
HOW TO BOOK
To secure your booth, please complete the on-line booking form by November 6th, 2020
Contact
For more information, please contact:
Reseach Agorà exhibition opportunities
The Research Projects exhibitor can choose from 3 different solutions, according to the project needs and budget.
ARCHIMEDES PACKAGE
A customizable virtual stand including:
Logo visibility and recognition as an Archimedes Stand on all communication channels (website, newsletter, press releases, social media)

One monitor to display a short project video (30 sec.)

Project title, short abstract, link to the project website and visibility of the Project partners' logos to complete the stand description

Stand visibility for three months after the event
EARLY BIRD BOOKING DEADLINE: 9th October 2020 | 300 Euro (VAT not included)
REGULAR BOOKING DEADLINE: AFTER 9th October 2020 | 400 Euro (VAT not included)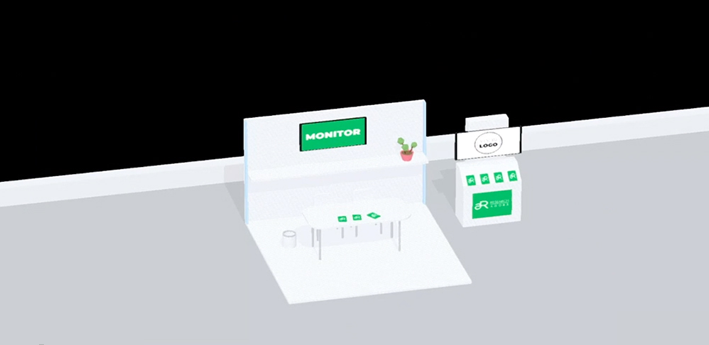 LEONARDO PACKAGE
A customizable virtual stand including:
Logo visibility and recognition as a Leonardo Stand on all communication channels (website, newsletter, press releases, social media)

One monitor to display a short project video (30 sec.)

Project title, short abstract, link to the project website and visibility of the Project partners' logos to complete the stand description

Downloadable project brochure

Link to the project demo

One presentation in one of the four thematic areas of the Conference

Ability to interact with participants via video call 1:1 and chat

Stand visibility for three months after the event
EARLY BIRD BOOKING DEADLINE: 9th October 2020 | 500 Euro (VAT not included)
REGULAR BOOKING DEADLINE: AFTER 9th October 2020 | 700 Euro (VAT not included)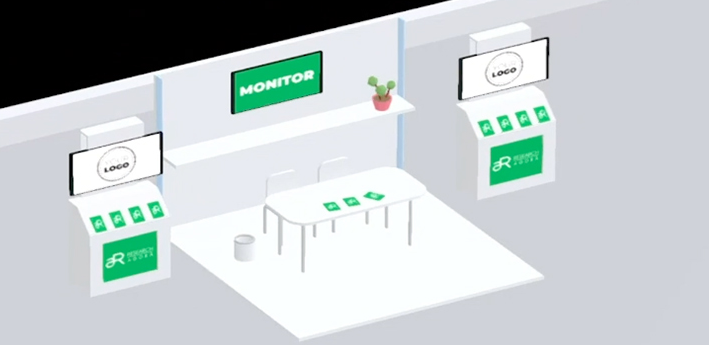 GALILEO PACKAGE
A customizable virtual stand including:
Logo visibility and recognition as a Galileo Stand on all communication channels (website, newsletter, press releases, social media)

Two monitors to display a short project video (30 sec.)

Project title, short abstract, link to the project website and Project partners' logos to complete the stand description

Downloadable project brochure

Link to the project demo

One presentation in one of the four thematic areas of the Conference

Ability to interact with participants via video call 1:1 and chat

Back wall with all the partners' logos linked to each of their websites

Stand visibility for three months after the event
EARLY BIRD BOOKING DEADLINE: 9th October 2020 | 700 Euro (VAT not included)
REGULAR BOOKING DEADLINE: AFTER 9th October 2020 | 900 Euro (VAT not included)