THE VALUE OF RESEARCH, THE POWER OF INNOVATION...
PUT THE SPOTLIGHT ON YOUR PROJECT!
The Research Agorà is the area dedicated to international Research Projects inside the International CAE Conference and Exhibition.
It's a forum where enterprise and university researchers disseminate the concepts and the results of their projects. Already in its eight edition, the Research Agorà hosts many innovative international projects every year, especially those co-funded by the EU and developed through outstanding and prestigious partnerships.
This year's conference focus on digital transformation, making it an ideal platform to showcase the numerous research projects that are addressing this challenge across distinct sectors and in many different environments.
POP - Free Code Performance Optimisation and Productivity Services for Academia and SMEs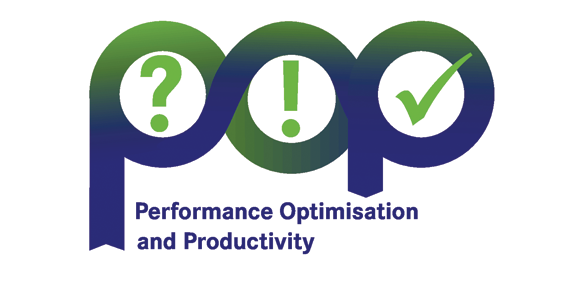 POP is helping developers and users of computationally intensive parallel programs to accelerate their execution, and thus enable them to address bigger problems in less time and at minimum cost. HPC experts bring POP services free of charge to commercial and public organisations within the EU.
Consortium: BARCELONA SUPERCOMPUTING CENTER - CENTRO NACIONAL DE SUPERCOMPUTACION • UNIVERSITAET STUTTGART - HIGH PERFORMANCE COMPUTING CENTER STUTTGART (HLRS) • FORSCHUNGSZENTRUM JULICH GMBH • NUMERICAL ALGORITHMS GROUP LTD • RHEINISCH-WESTFAELISCHE TECHNISCHE HOCHSCHULE AACHEN • TERATEC • UNIVERSITE DE VERSAILLES SAINT-QUENTIN-EN-YVELINES • VSB - TECHNICAL UNIVERSITY OF OSTRAVA
ROSSINI - Robot enhanced sensing, intelligence and actuation to improve productivity and job quality in manufacturing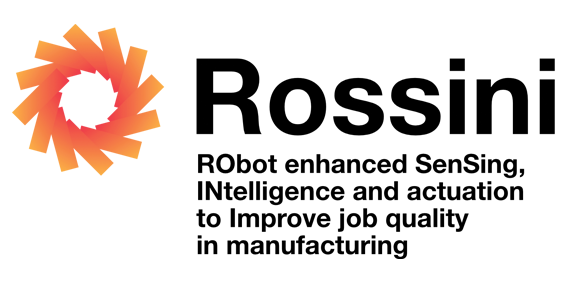 The ROSSINI project aims to develop a disruptive, inherently safe hardware-software platform for the design and deployment of human-robot collaboration applications in manufacturing by integrating innovative sensing, actuation and control technologies in an open development environment.
Consortium: DATALOGIC • WHIRLPOOL • SUPSI • PILZ GROUP • IRIS • VINTIV • IMA • FRAUNHOFER IFF • CRIT • SCHINDLER • UNIMORE • TNO • CORE INNOVATION
WeldGalaxy - Digital Dynamic Knowledge Platform for Welding in Manufacturing Industries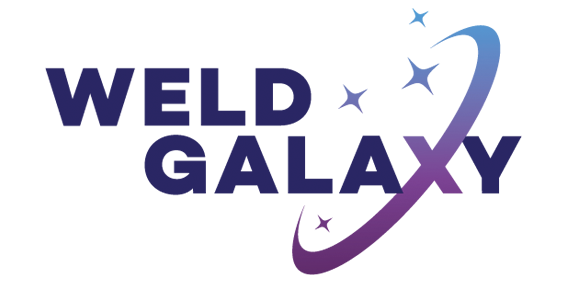 WeldGalaxy project develops the transparent knowledge-based B2B platform, to improve customer experience and visibility of global buyers and EU sellers of welding equipment and services. Stemmed from EKON's flagship Dynamic Knowledge Management, it uses smart welding rules, Analytics, Simulations and automatic tender processes, based on blockchain.
Consortium: TWI LIMITED • FUNDINGBOX ACCELERATOR SP Z O.O. • LULEA TEKNISKA UNIVERSITET • EKON MODELING SOFWARE SYSTEMS LTD • ROMSOFT SRL • FLOWPHYS AS • TECHNOVATIVE SOLUTIONS LTD • ARTEEVO TECHNOLOGIES LTD • AEONX AI • UNIVERSITY OF LEICESTER • UNIVERSIDAD POLITECNICA DE MADRID
FLAMIN-GO - From Pathobiology to synovia on chip: driving rheumatoid arthritis to the precision medicine goal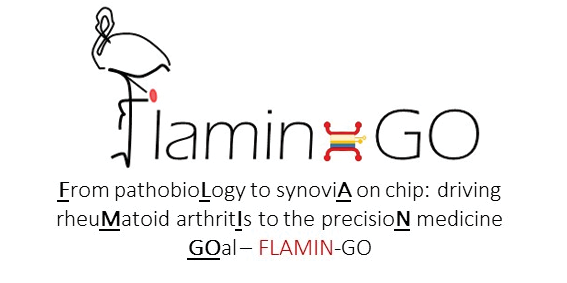 FLAMIN-GO will provide an organ-on-chip for personalized care in Rheumatoid Arthritis. This platform will allow simultaneous 3D culturing of synovia and synovial fluid (the pathogenetic targeted tissues), leukocytes (that sustain the disease), and cartilage/bone which are the end damaged tissues.
Consortium: UNIVERSITÀ DEGLI STUDI DEL PIEMONTE ORIENTALE AMEDEO AVOGADRO • INEB-INSTITUTO NACIONAL DE ENGENHARIA BIOMEDICA • CONSIGLIO NAZIONALE DELLE RICERCHE • QUEEN MARY UNIVERSITY OF LONDON • ASSOCIAZIONE PER LA RICERCA CHE CURA • RIGAS TEHNISKA UNIVERSITATE • ENGINSOFT TURKEY • FLUIDIGM FRANCE • AO-FORSCHUNGSINSTITUT DAVOS • TRUSTECH S.R.L. • MAX-PLANCK-GESELLSCHAFT ZUR FORDERUNG DER WISSENSCHAFTEN EV • SCIENCE ON THE STREET • REGENHU SA
PREMUROSA - Precision medicine for musculoskeletal regeneration, prosthetics, and active ageing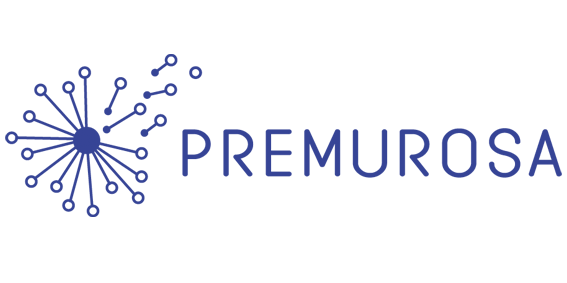 PREMUROSA will train a new generation of scientists, through a non-conventional combination of academic, industrial, and clinical experience. End aim is to develop in-vitro tests and decision support systems for the patient-centered applications of regenerative technologies in musculoskeletal field.
Consortium: UNIVERSITÀ DEGLI STUDI DEL PIEMONTE ORIENTALE • AALTO UNIVERSITY FOUNDATION • ISTITUTO ORTOPEDICO RIZZOLI • THE AO FOUNDATION • RIGA TECHNICAL UNIVERSITY • THE FACULTY OF TECHNOLOGY AND METALLURGY • UNIVERSITY OF BELGRADE • INSTITUTO NACIONAL DE ENGENHARIA BIOMÉDICA • POLITECNICO OF TORINO • ENGINSOFT S.P.A. • TAMPERE UNIVERSITY • THE NATIONAL UNIVERSITY OF IRELAND GALWAY • TRUSTECH S.R.L. • MEDACTA INTERNATIONAL SA • SCIENCE ON THE STREET • THE NUDGE • BTECH INNOVATION • EU CORE CONSULTING S.R.L.
AFC4Hydro – Active flow control for Hydropower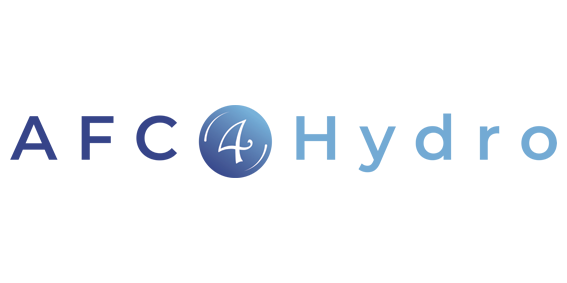 AFC4Hydro is an European project that aims to design, implement and validate in full-scale water turbine an active flow control system that permit to increase efficiency and reduce the dynamics loads on the structure at any off-design operating conditions and during transient operations.
Consortium: UNIVERSITAT POLITÈCNICA DE CATALUNYA • FLOW DESIGN BUREAU • LULEÅ UNIVERSITY OF TECHNOLOGY • PORJUS HYDROPOWER CENTRE • VATTENFALL GENERATOR • STATKRAFT COMPANY
SYNCH - A SYnaptically connected brain-silicon Neural Closed-loop Hybrid system
The scientific and technological objective of SYNCH is to create a hybrid system where a neural network in the brain of a living animal and a silicon neural network of spiking neurons on a chip are interconnected by neuromorphic synapses, thus enabling co-evolution of connectivity and co-processing of information.
Consortium: UNIVERSITÀ DEGLI STUDI DI PADOVA • UNIVERSITY OF SOUTHAMPTON • TECHNISCHE UNIVERSITAET DRESDEN • TECHNISCHE UNIVERSITAET GRAZ • BARILAN UNIVERSITY • AICTX AG • ARCINSTRUMENTS LTD • ENGINSOFT SPA
RPASInAir - Integration of Remotely Piloted Aerial Systems in non-segregated airspace for services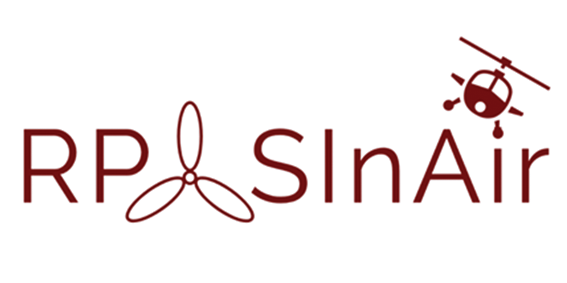 Drone markets demand innovation for aerial services enablement. RPASInAir develops and tests synthetic environments for the simulation of complex operations, ATM procedures for safe insertion of RPASs in non-segregated airspace and new algorithms for sensor-based disaster management and EO.
Consortium: DISTRETTO TECNOLOGICO AEROSPAZIALE • UNIVERSITÀ DEGLI STUDI DI BARI ALDO MORO • ENAV • VITROCISET • AEROPORTI DI PUGLIA • UNIVERSITÀ KORE DI ENNA • LEONARDO • TELESPAZIO • INFN • POLITECNICO DI BARI • ENGINSOFT • ENEA • CONSIGLIO NAZIONALE DELLE RICERCHE • PLANETEK ITALIA
MeDiTATe - The Medical Digital Twin for Aneurysm Prevention and Treatment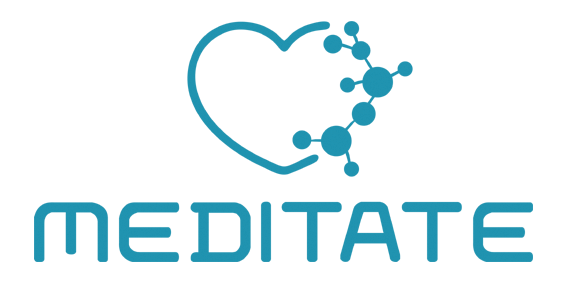 MeDiTATe will deliver a comprehensive framework of simulation and imaging technologies (Digital Twin), targeted at industrial and clinical translation to accelerate the process of personalised cardiovascular medical procedure, validated through an integrated experimental programme to ultimately improve patient care.
Consortium: UNIVERSITÀ DEGLI STUDI DI ROMA TOR VERGATA • RINA CONSULTING • NATIONAL TECHNICAL UNIVERSITY OF ATHENS • ANSYS • ARMINES • MINES SAINT‐ÉTIENNE • FONDAZIONE TOSCANA GABRIELE MONASTERIO • SINTEF • ESI GROUP • TECHNEVALUE • PREDISURGE • HSL • PHILIPS • GE HEALTHCARE • UNIVERSITÀ DEGLI STUDI DI FERRARA • NADIR • CINECA • EOS • QUIPU • RBF MORPH • CHU DIJON BOURGOGNE • RIGSHOSPITALET • BETA CAE • UNIVERSITY OF SYDNEY
DigiPrime - Digital platform for circular economy in cross-sector sustainable value networks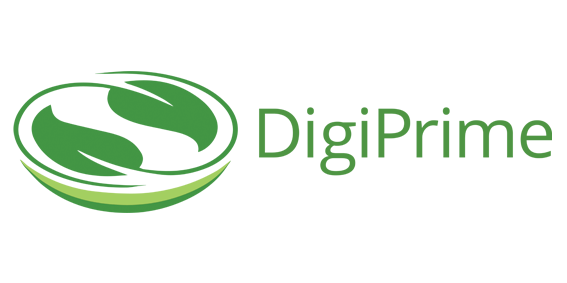 DigiPrime develops a new concept for a circular economy digital platform participated by the value-chain stakeholders of different sectors. It supports new circular business models based on the data-driven recovery / re-use of functions and materials from high value-added products and components.
Consortium: POLITECNICO DI MILANO • ATLANTIS ENGINEERING AE • BALANCE TECHNOLOGY CONSULTING GMBH • BOSCH REXROTH AG • CENTRO TESSILE COTONIERO E ABBIGLIAMENTO SPA • CIRCULAR ECONOMY SOLUTIONS GMBH • COBAT SERVIZI • CONTINENTAL AG • DESIGNAUSTRIA (DA) • E-REPAIR SRL • EDAG ENGINEERING GMBH • ENGINSOFT SPA • ENGINSOFT TURKEY MUHENDISLIK YAZILIM TICARET LIMITED SIRKETI • ENVIROBAT ESPANA SL • EXTRA RED SRL • FLEXIS AG • FUNDACIÓN TECNALIA RESEARCH & INNOVATION • HOLONIX SRL– SPIN-OFF OF POLITECNICO DI MILANO • IDEA STRATEGISCHE ECONOMISCHE CONSULTING • INDRA SAS • INGENIERIA Y APLICACIONES SOLARES 2005 SL • INNOVA SRL • INOTEX SPOL SRO • KARLSRUHER INSTITUT FUER TECHNOLOGIE • KNORR-BREMSE SYSTEME FÜR NUTZFAHRZEUGE GMBH • LULEA TEKNISKA UNIVERSITET • MAGYAR TUDOMANYOS AKADEMIA SZAMITASTECHNIKAI ES AUTOMATIZALASI KUTATOINTEZET • NTUA – NATIONAL TECHNICAL UNIVERSITY OF ATHENS • PLASTIPOLIS • RESEARCH AND EDUCATION LABORATORY IN INFORMATION TECHNOLOGIES • RIVIERASCA SPA • SAUBERMACHER DIENSTLEISTUNGS AG • SIEMENS GAMESA RENEWABLE ENERGY INNOVATION & TECHNOLOGY S.L. • SIMPLAN AG • TTS – TECHNOLOGY TRANSFER SYSTEMS SRL • UNIVERSITAT AUTÒNOMA DE BARCELONA • VELTHA IVZW
Arrowhead Tools - Arrowhead Tools for Engineering of Digitalisation Solutions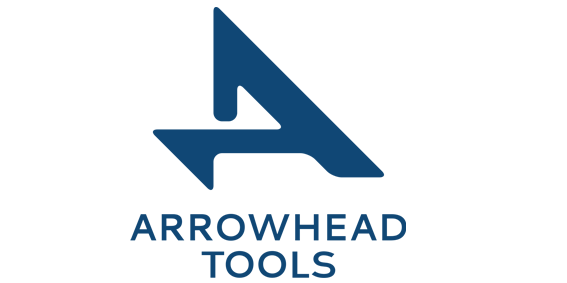 The Arrowhead Tools project aims for digitalization and automation solutions for the European industry, to close the gaps that hinder the IT/OT integration by introducing new technologies in an open source platform for the design and run-time engineering of IoT and System of Systems. JOTNE provides solution for interoperability with IOT and EDMtruePLM Integration using Arrowhead Tools in the following use cases: (a) Crane Simulation; (b) Smart Building; (c) Fischer factory
Consortium: LULEÅ UNIVERSITY OF TECHNOLOGY • HØGSKOLEN I ØSTFOLD: FORSIDEN • TELLU IOT AS, NTNU, INFINEON • EQUA SOLUTIONS AG • JOTNE EPM TECHNOLOGY AS • 3E NV• ABB OY • ACCIONA CONSTRUCCION SA • AEE • INSTITUT FÜR NACHHALTIGE TECHNOLOGIEN • AITIA INTERNATIONAL ZRT • ARCELIK A.S. • ASML NETHERLANDS BV • AUSTRIAN INSTITUTE OF TECHNOLOGY GMBH • BEIA CONSULT INTERNATIONAL SRL • BNEARIT AB • BOLIDEN MINERAL AB • BOSCH SOFTWARE INNOVATIONS GMBH • BRNO UNIVERSITY OF TECHNOLOGY • BUDAPEST UNIVERSITY OF TECHNOLOGY AND ECONOMICS • CAMEA • SPOL. S R. O. • CESKS VYSOKE UCENI TECHNICKE V PRAZE • CISC SEMICONDUCTOR GMBH • COMMISSARIAT A L ENERGIE ATOMIQUE ET AUX ENERGIES ALTERNATIVES • CONSORZIO NAZIONALE INTERUNIVERSITARO PER LA NANOELETTRONICA • DAC SA • DOTGIS CORPORATION • ECLIPSE FOUNDATION EUROPE GMBH • ELEKTRONIKAS UN DATORZINATNU INSTITUTS • EQUA SIMULATION AB • EUROTECH SPA • EVOPRO INFORMATIKAI ES AUTOMATIZALASKI KFT • EXPLEO GERMANY GMBH • FAGOR ARRASATE S COOP • FAGOR AUTOMATION S COOP • FORSCHUNG BURGENLAND GMBH • HOCHSCHULE FÜR TECHNIK UND WIRTSCHAFTEN DRESDEN • ICT AUTOMATISERING NEDERLAND BV • IKERLAN S COOP • INCQUERY LABS • INFINEON TECHNOLOGIES AG • INFINEON TECHNOLOGIES AUSTRIA AG • INFINEON TECHNOLOGIES DRESDEN GMBH & CO • INSTITUT FUR AUTOMATION UND KOMMUNIKATION E.V. MAGDEBURG • INSTITUTE FUR ENGINEERING DESIGN OF MECHATRONIC SYSTEMS UND MPLM EV • INSTITUTE OF INFORMATION THEORY AND AUTOMATION • KAI KOMPETENZZENTRUM AUTOMOBIL–UND INDUSTRIEELEKTRONIK GMBH • KG • KNOWLEDGE CENTRIC SOLUTIONS • KOMPETENZZENTRUM – DAS VIRTUELLE FAHRZEUG FORCHUNGSGESELLSCHAFT GMBH • LINDBÄCKS BYGG AB • LUNDQVIST TRÄVARU AB • MAGILLEM DESIGN SERVICES SAS • MONDRAGON CORPORATION COOP • MONDRAGON GOI ESKOLA POLITEKNIKOA • JOSE MARIA ARIZMENDIARRIETA S COOP • MONDRAGON SISTEMAS DE INFORMACION SOCIEDAD COOPERATIVA • NORGES TEKNISK- NATURVITENSKAPELIGE UNIVERSITET • PHILIPS MEDICAL SYSTEMS NEDERLAND BV • PODCOMP AB • POLITECHNIKA GDANSK • POLITECNICO DI TORINO • ROBERT BOSCH GMBH • ROPARDO SRL • SANTER REPLY SPA • SAP NORWAY AS • SEMANTIS INFORMATION BUILDERS GMBH • SIRRIS • STMICROELECTRONICS GRENOBLE 2 SAS • STMICROELECTRONICS SRL • SYSTEMA SYSTEMENTWICKLUNG • DIPL INF MANFRED AUSTEN GMBH • TECHNEXT • TECHNISCHE UNIVERSITÄT DRESDEN • TECHNISCHE UNIVERSITÄT KAISERSLAUTEN • TECHNISCHE UNIVERSITEIT EINDHOVEN • TECHNOLUTION • TIETEEN TIETOTEKNIIKAN KESKUS OY • ULMA EMBEDDED SOLUTIONS S COMP • UNIVERSIDAD CARLOS III DE MADRID • UNIVERSIDADE NOVA DE LISBOA • UNIVERSITÄT ZU LÜBECK • UNIVERSITY OF BOLOGNA • VOLVO LASTVAGNAR AB • VTT • WAPICE OY