Wednesday 2 December 2020
Time slots: 2:00 PM CET | 10:00 PM CET | 6:00 AM+1 CET
Duration: 03:00:00
High Performance Computing, a key enabler for digital transformation
Demand for accurate, reliable numerical simulations of complex phenomena is increasing exponentially across a variety of scientific and engineering disciplines ranging from mechanics to underground processes, from computational fluid dynamics to electromagnetism and many others. These applications often require high resolution graphics and run computational domains with several million or even billions of unknowns that impel the use of high-performance computing (HPC).
Moreover, the need for fast simulations is even more important today as emerging technologies, such as the Digital Twin, require continuous elaboration and calibration of the models in nearly real time based on the data being collected.
This session at the International CAE Conference will explore the most advanced algorithms and applications available to better leverage the huge computational capabilities of modern HPC systems.
AGENDA
Keynote Speaker: Leonardo s.p.a. | Carlo Cavazzoni

High Performance Computing, a key enabler for digital transformation
CINECA | Ivan Spisso

exaFOAM: Overview and preliminary activities
High Performance Computing Center, Stuttgart (HLRS) | Amgad Dessoky

EXCELLERAT: paving the way for the evolution towards Exascale
Fraunhofer SCAI | Silvia Ehrmann

Application-Aware Multigrid Linear Solver for High Computational and Numerical Performance in Industrial Simulations
GE AVIO SRL | Donato Magarielli

CFD-based aeronautical turbomachinery case study in the EU-funded LEXIS project
CINECA | Claudio Arlandini

The Italian way to Exascale
M3E S.r.l. | Carlo Janna

Chronos: a library for sparse linear algebra problems on High Performance Computers
Arctur | Tomi Ilijas

FF4EuroHPC connects business with cutting-edge technologies
Technical session
This event is organized by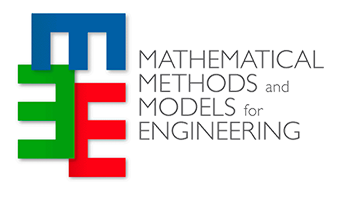 with the support of