Thursday 3 December 2020
Time slots: 2:00 PM CET | 10:00 PM CET | 6:00 AM+1 CET
Duration: 01:40:00
MAGMASOFT: The virtualization of casting production
MAGMASOFT and EnginSoft have been partnering to promote the benefits of process simulation within the manufacturing industry for many years. This joint event will present some specific examples of applications dedicated to foundry processes and core molding. In addition, a mold design activity will be presented in which the additive manufacturing process is applied.
AGENDA
Introduction |
Giampietro Scarpa, EnginSoft
The Manufacturing Team Leader will briefly welcome the attendees and introduce the event.
Binder degradation – The potential of gas defects caused by sand cores |
Costantino Krafthofer, MAGMA GmbH
The presentation will show how gas generation, produced by the cores, can be evaluated, and optimized during the foundry production process.
Variothermal temperature control in High Pressure Die Casting (HPDC) |
Frank Schmidt, KSM Castings
This presentation introduces an innovative method of controlling the temperature of the molds during the production cycle to improve the life of the molds themselves, and the quality of the produced component, by increasing the productivity of the process.
The virtual core - modeling and optimization of core manufacturing and application |
Jesper Thorborg, MAGMA GmbH
TThe presentation will discuss the following challenges:
How does sand behave when it is inserted into a mold?
What is the filling in the mold?
How is the binder distributed in the sand core?
What will the sand core's final quality be?
How can the manufacturing process of a sand core be optimized?
The definition of first phase velocity in HPDC projects with MAGMASOFT |
Felipe Cebukin, MAGMA Engenharia do Brasil Ltda
In this presentation, we will present a complete and comprehensive design of the HPDC injection chamber and flux curve to minimize the air entrapped in the chamber.
AM process simulation to optimize die-casting tooling |
Nicole Nardo, EnginSoft
The presentation will illustrate a reference application of HPDC and AM simulation coupling, the advantages of the two manufacturing processes, and the thermomechanical performance of the die-casting insert developed with the new approach.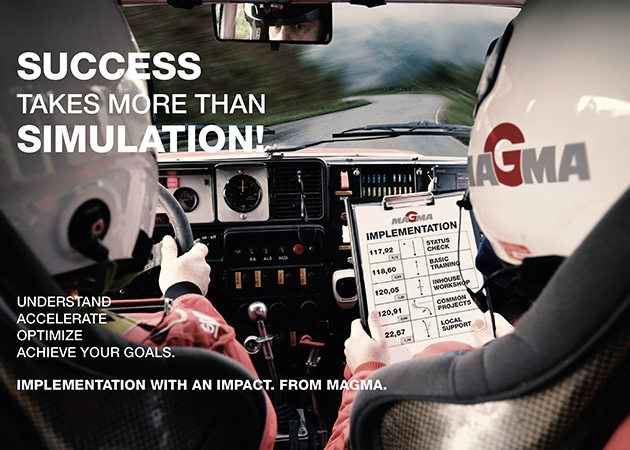 This event is organized by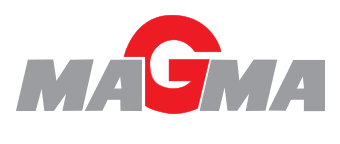 with the support of