Friday 4 December 2020
Time slots: 2:00 PM CET | 10:00 PM CET | 6:00 AM+1 CET
Duration: 01:35:00
NAFEMS Seminar - Trends and Best Practices for Digital Twins, SPDM and more!
NAFEMS is the International Association for members of the Engineering Modelling, Analysis and Simulation Community. As an independent authority, it establishes best practice in engineering simulation by focusing on the practical application of numerical engineering simulation techniques including finite element method for structural analysis, computational fluid dynamics and multibody simulation.
The bulk of NAFEMS's technical activities are coordinated and undertaken by specialist technical working groups made up largely of NAFEMS members including top academic researchers, engineering practitioners and software vendors. These working groups identify, via surveys and the personal insights of committee members, those areas of interest that require new educational materials to be developed in the form of NAFEMS publications.
This NAFEMS collateral event features speakers from some of these working committees who will be sharing their pointers for the engineering community in the areas of computational structural mechanics and simulation data management.
NAFEMS Session Structure:
Introduction to NAFEMS
by Riccardo Testi
Introduction to the Computational Structural Mechanics Working Group (CSMWG)
by Louise Wright
Presentation: How to Tell Difference Between a Model and a Digital Twin
by Louise Wright
Abstract
"Digital twin" is currently a term applied in a wide variety of ways. Some differences are variations from sector to sector, but definitions within a sector can also vary significantly. Within engineering, claims are made regarding the benefits of using digital twinning for design, optimisation, process control, virtual testing, and lifetime estimation. In many of its usages, the distinction between a model and a digital twin is not made clear.
"When I use a word, it means whatever I want it to mean": Humpty Dumpty in Alice's Adventures Through The Looking Glass, Lewis Carroll.
The danger of this variety and vagueness is that a poor or inconsistent definition and explanation of a digital twin may lead people to reject it as just hype, so that once the hype and the inevitable backlash are over the final level of interest and use (the "plateau of productivity") may fall well below the maximum potential of the technology.
The basic components of a digital twin (a model and some data) are generally comparatively mature and well-understood technologies. Many of the aspects of using data in models are similarly well-understood, from long experience in model validation and verification and from development of boundary, initial and loading conditions from measured values. However, many interesting open questions exist, some connected with the volume and speed of data, some connected with reliability and uncertainty, and some to do with dynamic model updating.
In this speech the essential differences between a model and a digital twin will be highlighted, outline some of the key benefits of using digital twin technology, and suggest directions for further research to fully exploit the potential of the technology.
Introduction to the Simulation Data Management Working Group (SDMWG)
by Rodrigo Britto Maria
Presentation: Applications of SPDM in Aircraft Structural Analysis at Embraer
by Rodrigo Britto Maria
Abstract
For finite element analysis (FEA) of a structure such as an aircraft, the model needs to be decomposed so each team can concentrate on its specialized domain — the fuselage, wings, or control surfaces — with the appropriate level of details. Ensuring that the design changes made at the component level are faithfully recorded and accounted for at the system level is often a challenge. Simulation processes used to analyze these design changes are composed of chained applications that generate a sea of digital information. It's not feasible to manually keep track of the connections among all the digital artifacts generated by those processes. You can effectively manage the cascading changes and the dependencies among all the digital artifacts using the Simulation Process and Data Management (SPDM) technology. In this presentation, you'll hear about the proven strategies deployed at Embraer to: Increase simulation throughput; Improve data traceability; Standardize and automate the simulation processes.
Membership with NAFEMS
by Paul Steward
Abstract
In this presentation Paul Steward comments on how effective the NAFEMS membership solution is, how this delivers value and benefit to all organisational profiles within the engineering analysis and simulation industry. Covering over a NAFEMS reaction to the global pandemic with support for existing and new members, Paul shares valuable feedback from members as to why they are participating within the community and what membership means to them. Paul also highlights some new content available to the community and how they can embrace NAFEMS support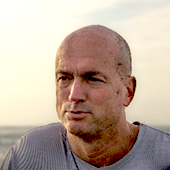 Riccardo Testi
Piaggio & NAFEMS Italia
Curriculum
1992-1994: Fiat Research Center – CAE analyst
1994-1996: Fiat Auto – CAE analyst, standards drafter
1996-2004: Piaggio & C. Spa – R&D Department – CAE analyst
2004-2014: Piaggio & C. Spa – Engine Design Department – CAE analyst
2014-2016: Piaggio & C. Spa – Vehicle Integration Department – CAE manager
2016-present: Piaggio & C. Spa – Engine Design Department – CAE analyst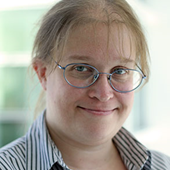 Louise Wright
National Physical Laboratory & NAFEMS Computational Structural Mechanics Working Group
Curriculum
Louise Wright leads NPL's continuous modelling work, applying numerical techniques such as finite element (FE) methods, finite difference methods, boundary element methods and meshless methods to metrology problems from a wide range of areas of physics, including static and dynamic stress analysis, heat transfer, and acoustics. She is interested in optimisation and uncertainty evaluation applied to finite element models, particularly for use in improving confidence in FE as a design tool.
She is also interested in methods of integrating measurement data into models to enable estimation and uncertainty evaluation for parameters and initial conditions. This task feeds into the idea of a "digital twin", which uses a combination of data gathered throughout a system's development and lifetime and a validated model to deliver high accuracy predictions of system performance with associated uncertainty quantification.
Louise received an MA in Mathematics from Cambridge University in 1994, and an MSc in Mathematical Modelling and Numerical Analysis from Oxford University in 1995. She spent four years working with FE in industry before joining NPL in 1999. Louise is the chair of the NAFEMS Working Group on Computational Structural Mechanics, a member of the NAFEMS Working Group on Stochastics, and is a founding member of the NAFEMS Professional Simulation Engineer certification scheme.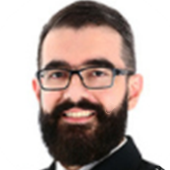 Rodrigo Britto Maria
NAFEMS Simulation Data Management Working Group
Curriculum
Rodrigo is a Senior Engineer in the department of Digital Engineering Systems and Technology Development at EMBRAER S.A. Rodrigo holds degrees in Mechanical Engineering from the Federal University of Santa Catarina (UFSC) in Brazil, an MBA from Fundação Getúlio Vargas (FGV-EAESP) with specialization in Marketing Management and an M.Sc. from INPE, the Brazilian Space Research Institute, where he proposed an SPDM environment for space systems.
He began his career at EMBRAER in 1999, when he joined the Loads Engineering team, where he has worked with dynamic landing and taxiing simulations, as well as with the management of aircraft certification activities. He participated in the development of the successful EMBRAER E-Jets aircraft family: EMBRAER 170, 175, 190 and 195. In 2005, Rodrigo joined the Digital Engineering Systems and Technology Development team and since then, has worked with the implementation and administration of new CAE, PLM and SPDM solutions at EMBRAER. He was responsible for the first SPDM implementation at EMBRAER.
Rodrigo joined the NAFEMS Simulation Data Management Working Group (SDMWG) in 2010. Since then, he has participated in many NAFEMS conferences, presenting his experience with SPDM at EMBRAER. He has been a member of NAFEMS Americas Steering Committee (NASC) since 2012. Rodrigo currently resides in São José dos Campos, state of São Paulo, Brazil.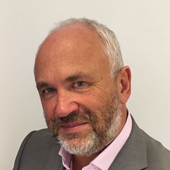 Paul Steward
NAFEMS
Curriculum
Paul Steward is NAFEMS Head of Business Development, and has been in the role for the majority of the last decade. He has over 30 years commercial sales experience ,and within NAFEMS he is responsible for revenue generation from various income streams such as worldwide membership, corporate training and advertising media. In particular, Paul has overseen the growth of the association's member base from over 500 member clients to over 1400 members from major manufacturing, industrial, consultancy and academic sectors. As an aside from his professional capacity within NAFEMS, Paul follows Manchester United and has been the holder of a season ticket for over 20 years, he also spends some of his free time cycling and mountain biking.
This event is organized by